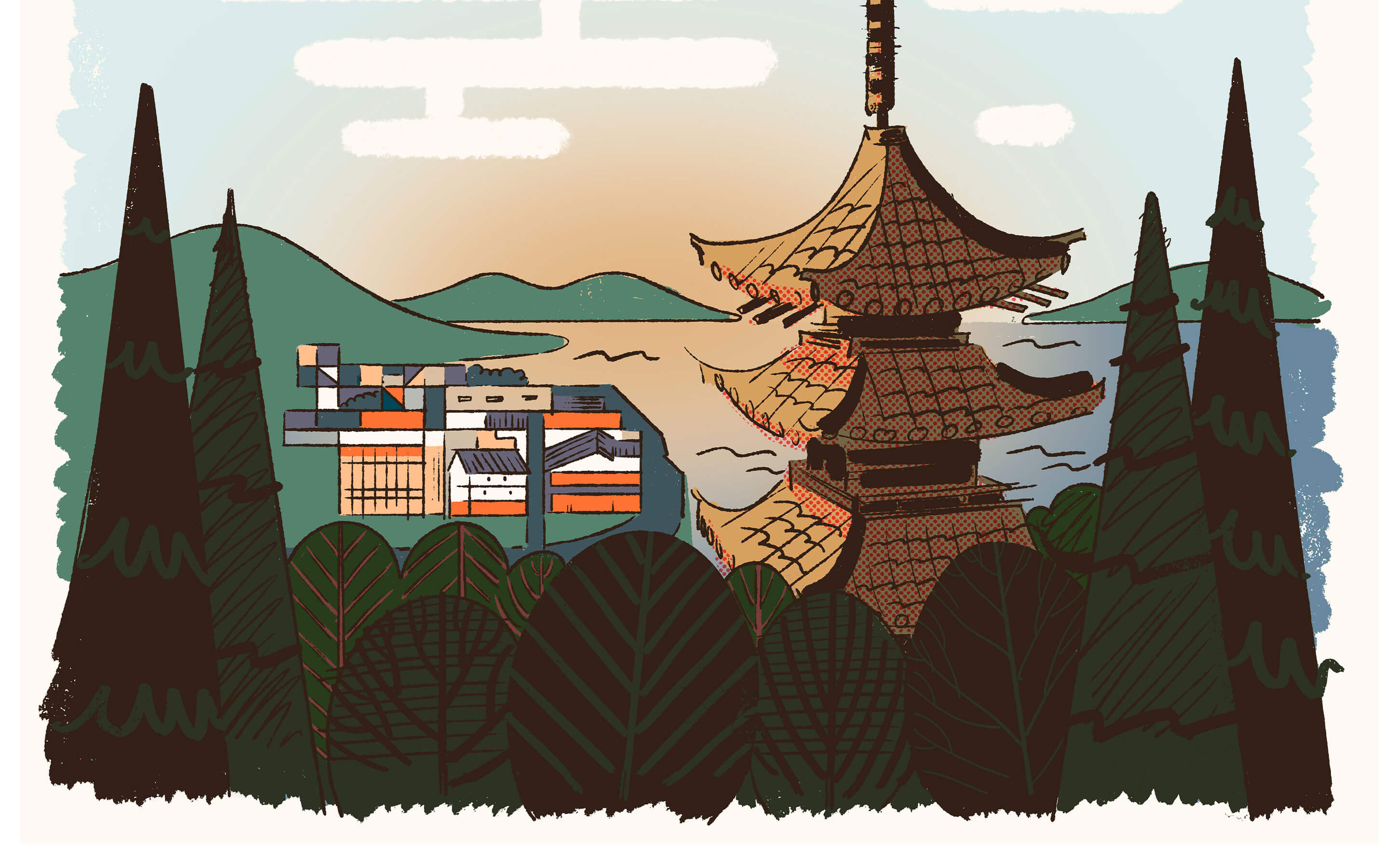 Setoda
Setoda ー Hiroshima
Located in the middle of the Shimanami Expressway, Setoda is known for its fresh, fragrant citrus and gentle sea breeze. From its inception, the port of Setoda served as a key stopping point along the channel. It was frequented particularly often in the Edo Period by ships traveling the east-west route between Hokkaido and Osaka. Ships took advantage of tidal currents, thus making Setoda an ideal place to time the desirable tide shifts; it became known as 'the port of waiting tides.' People and goods from various regions around Japan made their way to Setoda by sea, and it quickly became a bustling port town.

SOIL STAY

(SOIL Setoda)

SOIL Setoda offers accommodations in 4 private rooms, with an additional dorm room for 4 travelers. Each private room has a comfortable writing desk and chair to suit remote working needs. Guests at SOIL Setoda all have a shared bathroom, and access to yubune, a bathhouse partnered with SOIL Setoda, located just across the way, a perfect way to de-stress and finish the day.
SOIL WORK

SOIL WORK was once a locally loved supermarket, renovated into a free-address workspace. Guests use the space for meetings and presentations including a monthly community development conference. We encourage residents, newcomers, and visitors to utilize the space to bring a co-created vibrance to the town.
MINATOYA

(SOIL Setoda)

MINATOYA is a restaurant inside SOIL Setoda; a space where locals and tourists intersperse.
Not quite luncheonette but not quite izakaya, the one constant at Minatoya is the flow of fresh ingredients from local farmers and fishermen, and the crackling of wood in the hearth fire on which they are cooked. We regularly invite chefs and producers who tread the line between traditional and innovative in a way that is natural and harmonious with the environment and community.
※Terrain operates and produces MINATOYA.
Overview Coffee Japan Roaster

(SOIL Setoda)

Overview Coffee is a coffee roaster from Jackson, Wyoming, in the U.S. They have a vision to contribute to the solution of environmental issues and the regeneration of soil by rethinking the production method of coffee. In 2020, we acquired the license of Overview Coffee Japan along with the same mission statement to "support and promote regenerative-organic agriculture so we can help ensure the survival of coffee while creating income stability for farming communities, and contributing to the reversal of climate change so every coffee drinker can take part in cultivating a healthy and harmonious existence between humans and nature." In 2021, we began roasting coffee beans at our establishment in Setoda.
※Terrain operates and produces Overview Coffee Japan.